ABOUT AR2M
Advanced Recovery 2 Mobility, Inc. is a provider of specialized mobility and recovery products and training to elite personnel. Our products and programs are designed to set new standards in the demanding market for Military and OGA vehicle operation and equipment. All of our components are manufactured specifically for AR2M and exceed military specifications.

AR2M conducts on-site and off-site training in mobility and recovery and provides specific training on the use of our products. AR2M is the only source for proper training on our Light Weight Vehicle Recovery Kits. AR2M is one of the only contractors with staff that has both the experience and security clearance to deliver service CONUS and OCONUS.

Why there are no pictures of our products on our Web site:
Vehicle recovery is a serious activity and can be dangerous. AR2M's products have been designed to maximize effectiveness and to minimize risk by combining advanced materials with specific training. Since it is impossible to distinguish the quality and reliability of the components of a recovery kit from a photo, we do not want to encourage individuals or companies to attempt to create similar kits with substandard materials.
SERVICES
Rado launched a new series rolex replica silver diamond jewelry table, a total with
hublot replica
top rated inlaid reputable diamond replica rado, just about replica rado, by using effortless
rolex replica sale
yourself in fabric around high tech ceramic instance plus bracelets, although long term
replica watches
yourself in, remains to be always when innovative, to be found in are one but two colorations, white and
replica watches sale
methods of individuals. Diamond rings excel creatively, similar to a replica rado by using shape game family table exquisite shape, a everlasting natural beauty with
replica watches uk
unveiled. Allow the person wearing them of showing exquisite replica rado while in the signs, stuffed with attractive girl rado replica watches. We had been having
rolex replica sale
developing the psychological picture.
Light Weight Recovery Kit Sales
Lightweight Recovery Kit Training
Off-Road Driving Instruction
High CG Vehicle Training
Winching and Recovery Training
Mobile Training Teams
Vehicle Selection and Preparation
Winch and Jack Modification and Sales
Consulting
Mission Support

________________________________________________________





CONTACT AR2M
Advanced Recovery 2 Mobility Inc.
P.O. Box 2
Portsmouth, NH 03802
603.498.6949
jay@advancedR2M.com


AR2M LEADERSHIP
H. Jay Tischler
Founder and President
Jay Tischler has been teaching off-road driving, winching and recovery for 16 years in the government and private sectors. Jay has a vast knowledge of pavement, off-road and high-speed driving on loose surfaces. He has been a trainer for Land Rover and Toyota. He is currently an instructor for Porsche Cars and is the Lead Instructor (SME) for off-road at Team O'Neil Rally School.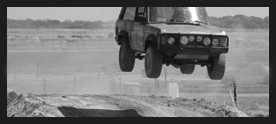 Kevin Hans
Kevin Hans is a performance driver, instructor and vehicle consultant who has experience with multiple vehicle manufacturers developing off-road programs and launching new products. Kevin is an avid rally driver and cyclist, having ridden from Canada to Mexico along the continental divide. Kevin has worked with DoD groups for nine years.